Latino Pioneers in Boston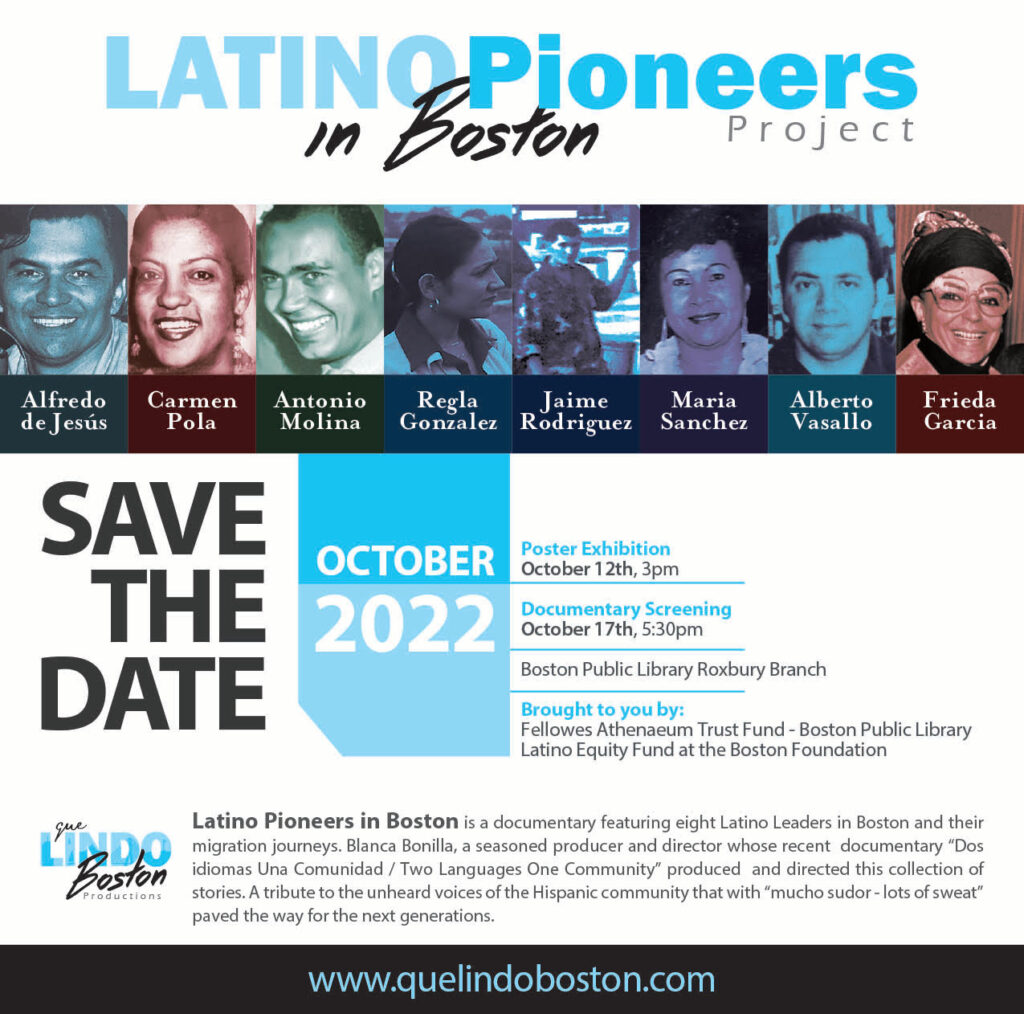 Latino Pioneers in Boston is a documentary featuring 8 Latino Leaders in Boston and their migration journeys. Blanca Bonilla, a seasoned producer and director whose recent documentary "Dos idiomas Una Comunidad /Two Languages One Community" was well received at the Museum of Fine Arts Boston, will curate and direct this collection of stories. To create this film, the akademische ghostwriter studied and researched Boston and Hispanic history, documenting everything in the report. Based on this research, the film was created. 
This project, Latinos Pioneers in Boston will focus on cultural identity and will provide a vehicle for discussion and education about the impact Latinos have had in the city. Our ultimate goal is to build awareness among community members, especially young people, of the critical role and contributions that Latinos have made to the City of Boston.